Building your downline is a must in MLM. If you cannot get people to join your business, then you can't make a substantial amount of money. The old way of recruiting people may not be as effective as they used to. If you want to build your downline the fastest possible way, then you need to take advantage of the internet. In this article, we will be discussing the strategies used by professional network marketers in building downline the fastest way.
1. Blogging – This strategy can generate as many as 100 leads per day. Some top ACN independent business owners even make more than a hundred. Blogging gives you ownership. You set up your own blog with your own domain name. Blogging is considered a long-term asset. Once it gets traction, you can get make money and at the same time continue to generate more leads. The good thing is you don't have to do it over and over again. You can do the work at once and profit from it for the years to come. Another great thing about blogging is that it is one of the cheapest ways to build your downline. Running a blog on your own domain will not cost you more than a hundred dollar a year. Indeed, it is the most effective and cheapest way of building your ACN business.
2. Solo Advertisement – It is a process by which you are going to find people who have email following and let them send out an advertisement on your behalf. Many network marketers use this strategy because of its ability to generate quick results. It does not require any set of skills. Of course, you need to know how to write an effective ad but it does not necessarily mean that technical skills are needed.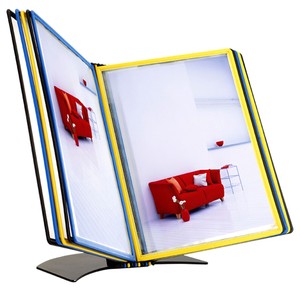 3. Pay Per Click – Many top MLM leaders used this strategy because it can generate immediate results. The moment your campaign is approved, you can start getting clicks and impressions.
4. Social Media Marketing – Social media platforms like Facebook are extremely powerful network marketing tools. It is a perfect venue to get yourself and your opportunity in front of people. Using the social media in reaching out to prospects is free. You don't necessarily need to pay, although you can buy Facebook ads. Some top network marketers do buy Facebook ads. The good side is that Facebook itself is free. If you know how to connect and interact with people, then you can surely build a network of people in just a short period of time. Hundreds of millions of people are using Facebook every single day. Millions of people are looking for an opportunity and through effective Facebook marketing, you will be able to reach out to them without spending a lot of money and without having the need to leave your home. Check out More info about ACN 
5. Video marketing – This strategy will enable you to get in front of thousands if not millions of people. A significant number of network marketers used video marketing in building their downline. Through video marketing, you get to show your personality to your audience. In return, your audience can connect with you on a personal level because you are not just a name, there is a face behind the name. They can personally see you through your videos. Video marketing is a very effective tool given the fact that many people today prefer to watch content over reading. Video marketing is an effective way of reaching out to your prospects in an entertaining manner.
Recruiting people to join your ACN business can be challenging, especially if you are a novice network marketer. The key to building your downline the fastest way possible is to imitate or duplicate the strategies used by top ACN marketers. As you go along, you can create your very own strategy. Since you are just starting, it would be an advantage on your part if you are going to advantage of the strategies used by experts.